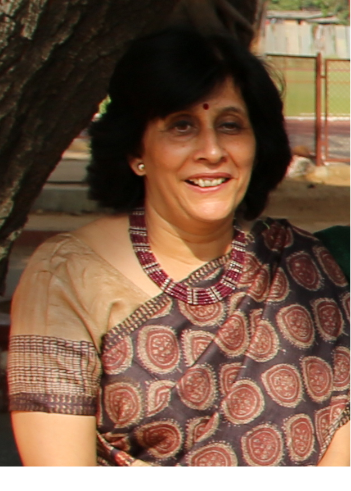 Welcome to K J Somaiya College of Engineering, a constituent college of the newly founded Somaiya Vidyavihar University. This is a place which, with its long and rewarding history in the field of education, continues to strive and provide an environment for the students to learn the fundamentals, create and share knowledge and discover new truths in a holistic approach. And in the process, there is a remarkable transformation of the young student into an "all-round future ready engineer" who is ready to face new challenges!!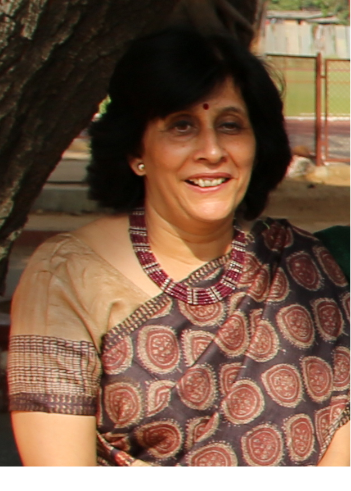 Academics in the college is very engaging because students are not just confined to the four walls of classrooms, but learning spaces are spread all across the campus. With the learner-centric focus on teaching –learning, students are well prepared in their fundamentals in the branch they enrol for their Major degree. Moreover, those who want to widen their horizons can explore different ways to earn additional credentials. While a student can deep dive in the chosen field of engineering and earn extra credits to get Honours, another may choose to get ready for a professional career by supplementing his/her Major degree by taking up a Minor program. This Minor program can be in yet another branch of engineering or it can be in some other field such as Banking & Finance or Marketing or other Minor programs that are offered in the campus. For students, who want to expand their networks and fast track their careers, the college is also proposing to offer a Dual Degree program which allows them to pursue two degrees simultaneously.
"Learning by doing" is the motto of our college and which is accomplished by encouraging students to participate in various projects, either as a part of their academics or as their internships or the multidisciplinary flagship mega projects of the college such as Orion Racing Car, RedShift Racing, Robocon, etc. A few other ongoing projects which address societal / real life issues can be listed as "development of electric vehicle", "drones for aerial supervision", "technology support for doctors", "applications & reach of renewable energy", "pollution monitoring & control", etc. and they have active participation of a large number of students.
College promotes inclusive education wherein the weaker students; both physically as well as financially, are taken care of. The "Resource Center for Persons with Disability (PwD)" reaches out to parents of the students with varied physical disabilities to understand their problems, promote use of technology to address the problems faced by these students as well as create awareness amongst other students through workshops. Faculty members of the college extend substantial academic support to the PwD students as well as evaluate their performances by making use of different modes of examination. All these initiatives of the college have helped in enhancing the confidence level of these students and that has resulted in them coping up with their academic requirements. As for the financially weaker students, need cum merit scholarships are offered by the college to a few deserving students. Along with that, few others are supported through the collection of funds raised together by faculty members, staff, students and alumni of the college as well as well-wishers. Some industrial houses such as "Blue Star", "JSW Foundation" also offer to this contribution through their CSR funds.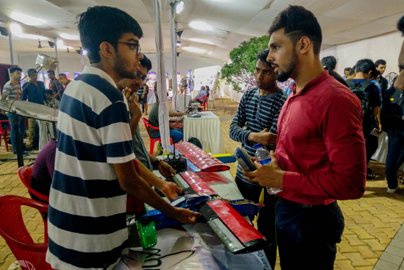 It is heartening to see involvement of student volunteers in helping the college in all the activities related to inclusive education. This experience also enables them to understand the social fabric where they may not directly belong. Students are also exposed to various community issues through different platforms; be it the street plays by the team "Rhapsody" or the student council initiative "Parvaah". The Outreach Center of the College in collaboration with Dept of Civil Defence, Maharashtra State works on a social initiative to create smart netizens.
Given that a healthy mind lives in a healthy body and with all the state-of-the-art sports facilities available on the campus, students are encouraged to actively participate in sports and physical activities. Additionally, college promotes co-curricular and extra-curricular activities; so that students with common interests such as literature, dramatics, music or art come together and create a world for themselves! Various festivals of the college give them a platform to showcase their talents. What makes all these activities very effective is the fact that these do not focus only on winning trophies but try to nurture generic skills such as leadership, effective communication, team work, as well as instil an appreciation for art and culture.
You are whole-heartedly invited to join us in our journey to be a world class research and teaching institution...!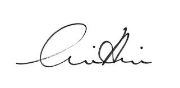 Dr. Shubha Pandit
Principal
K J Somaiya College of Engineering
Continue Exploring Somaiya