Academic Year 2023-24, it will be the fourth year of admissions for the K J Somaiya College of Engineering (KJSCE); as a constituent college of Somaiya Vidyavihar University.
KJSCE has been a place which, with its long and rewarding history in the field of education, continues to strive and provide an environment for the students to learn the fundamentals, create and share knowledge and discover new truths.
The wide-spread of the college alumni across the globe; covering diverse areas, is the proof that a very robust platform was crafted for them so that they could reach newer heights in their career.
The college has always been trying to keep pace with the advances in technology; by way of redefining their curriculum or by introducing new programmes.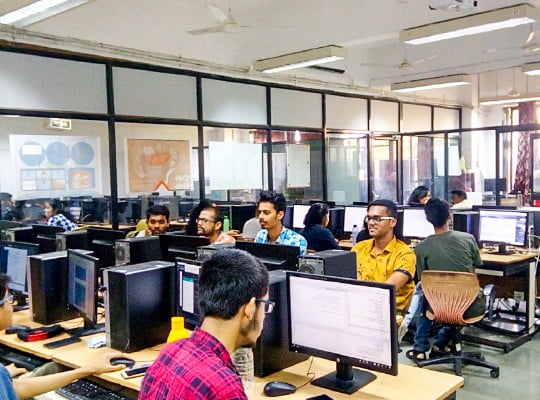 Acknowledging the penetration of computers in the communication sector as well as the manufacturing sector, it is a worthwhile step that the college has taken to introduce Under Graduate (UG) programmes in "Computer & Communication Engineering" as well as in "Robotics & Artificial Intelligence" from this academic year.
Additionally, the college has also introduced an Under Graduate as well as a Post Graduate programme on "Artificial Intelligence & Data Science" which will help the students to understand the reach of these technologies in various aspects of human life.
The curriculum has been designed to include aspects of our National Education Policy (NEP) 2020.
The features like skills enhancement, ability enhancement, value added courses, and foundation courses etc. have been included in the curriculum. Somaiya Vidyavihar University is also a part of Academic Bank of Credits (ABC) scheme of Government of India.
The use of ABC credits improves transparency and helps to introduce a more flexible approach to curriculum design and development. The institutional credit framework is aimed at to cater the needs of different programmes and support inter and multi-disciplinary approaches.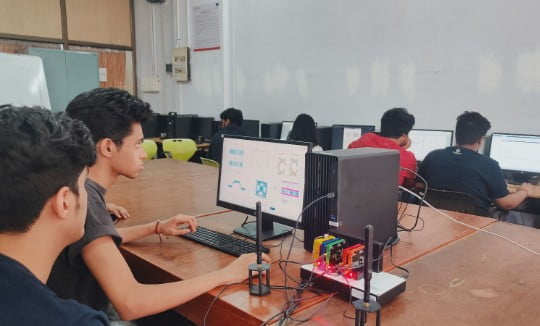 Students are encouraged to explore "academic flexibility"; introduced through a variety of elective courses, the minor & honours programmes, etc.; so that they can identify and pursue their passion. There is a possibility of learning beyond engineering, like Finance, Banking, Industrial Psychology, Management, Indian Culture and the like, in the other constituent colleges of Somaiya Vidyavihar University. A minor programme in Entrepreneurship gives the students an opportunity to learn the nuts & bolts of a business proposition; they might want to take up as their career.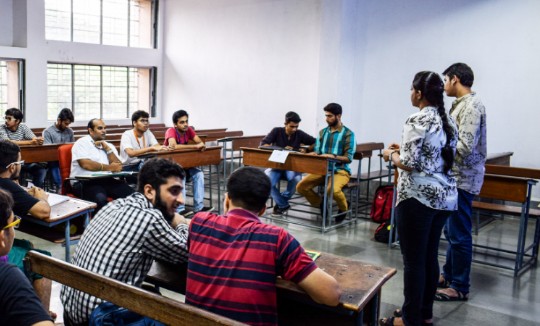 A course on Project Based Learning introduced right from the first semester will introduce the concept of "learning by doing" which has been the focus of academics in the college.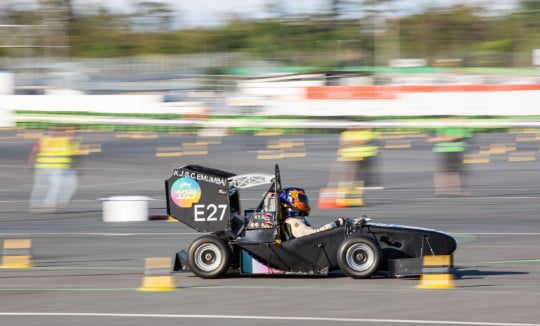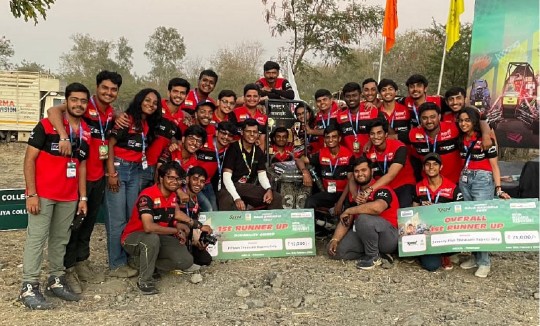 They will be encouraged to identify a problem and use technology to solve it. In the process, they will use different learning paradigms as modeling & simulation studies, peer / collaborative learning, etc.
Every students needs to undertake minimum of ten weeks of internship during the four years of UG studies; of which maximum of four weeks can be a social internship. Additionally, students can opt for a semester long internship in any industry or a start-up or a research organization; maybe of their own choice or as offered by the college internship cell.
This helps them to get an exposure to the culture of industries. Some students may also choose to join a reputed college / university inside or outside the country, as a part of a semester exchange programme. Since SVU is a member of Association of Indian Universities (AIU), credits earned during such exchange get considered for the degree requirements of the students.
Learning spaces are spread right across the entire campus and students are encouraged to participate in various multidisciplinary flagship mega projects of the college such as "Orion Racing Car", "RedShift Racing", "Robocon", etc. A few other ongoing projects which address societal / real life issues can be listed as "drones for aerial supervision", "technology support for doctors", "applications & reach of renewable energy", "pollution monitoring & control", etc. and they have active participation of a large number of students.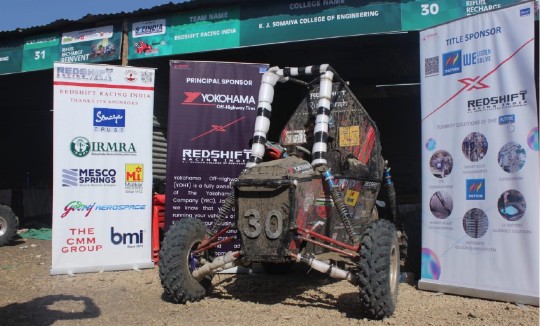 College promotes inclusive education wherein the weaker students; both physically as well as financially, are taken care of. The "Resource Center for Persons with Disability (PwD)" reaches out to parents of the students with varied physical disabilities to understand their problems, promote use of technology to address the problems faced by these students as well as create awareness amongst other students through workshops. Faculty members of the college extend substantial academic support to the PwD students as well as evaluate their performances by making use of different modes of examination. All these initiatives of the college have helped in enhancing the confidence level of these students and that has resulted in them coping up with their academic requirements.
As for the financially weaker students, our management has introduced "Financial Aid". Along with that, few others are supported through the collection of funds raised together by faculty members, staff, students and alumni of the college as well as well-wishers. Some industrial houses such as "Blue Star", "JSW Foundation" also offer to this contribution through their CSR funds.
In order to encourage meritorious students in the core sector programmes, such as "Mechanical Engineering" as well as "Electronics & Telecommunication Engineering", special scholarship has been announced by the management.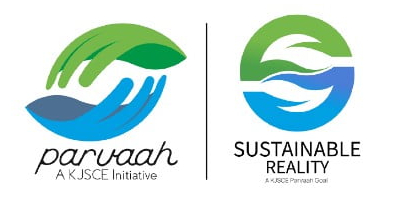 It is heartening to see involvement of student volunteers in helping the college in all the activities related to inclusive education. This experience also enables them to understand the social fabric where they may not directly belong. Students are also exposed to various community issues through different platforms; be it the street plays by the team "Rhapsody" or the student council initiative "Parvaah".
It can be seen that it is this rich academic ambience in the college that enables the students of KJSCE to stand out among their competitors. The hands-on-learning makes them ready to join industry and the focus on life-long learning, self-motivation and the eye for the solution to a problem empowers the students to confidently take challenges of the future.
Continue Exploring Somaiya