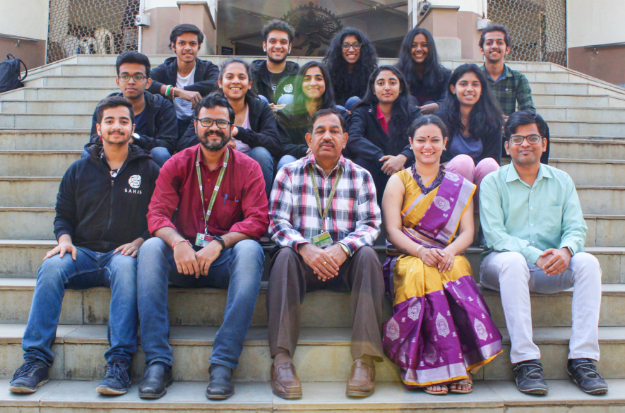 SAHAS
The Student's Association of Humanities and Science (SAHAS) is the youngest council of K J Somaiya College of Engineering. It is the student's council associated with the department of Sciences and Humanities.
It was established in the year 1991 with the objective of conducting events related to Humanities, Sciences, Technology & important aspects of society like environment, cleanliness, women empowerment etc. It provides the platform for young & enthusiastic students to take up responsibility and conduct events related to nation, culture, traditions, social issues as well as technical aspects. It also helps students by conducting curricular & co- curricular activities like IV, Museum visits, Eco-ethno trek etc.
IETE
The Institute of Electronics & Telecommunication Engineers - Institute Students' Forum, ( IETE – KJSISF ) , started in the year 2001,
is a student organization established with an aim to provide students with opportunities for all-round development and make them "ENGINEERS" in the real sense of the term.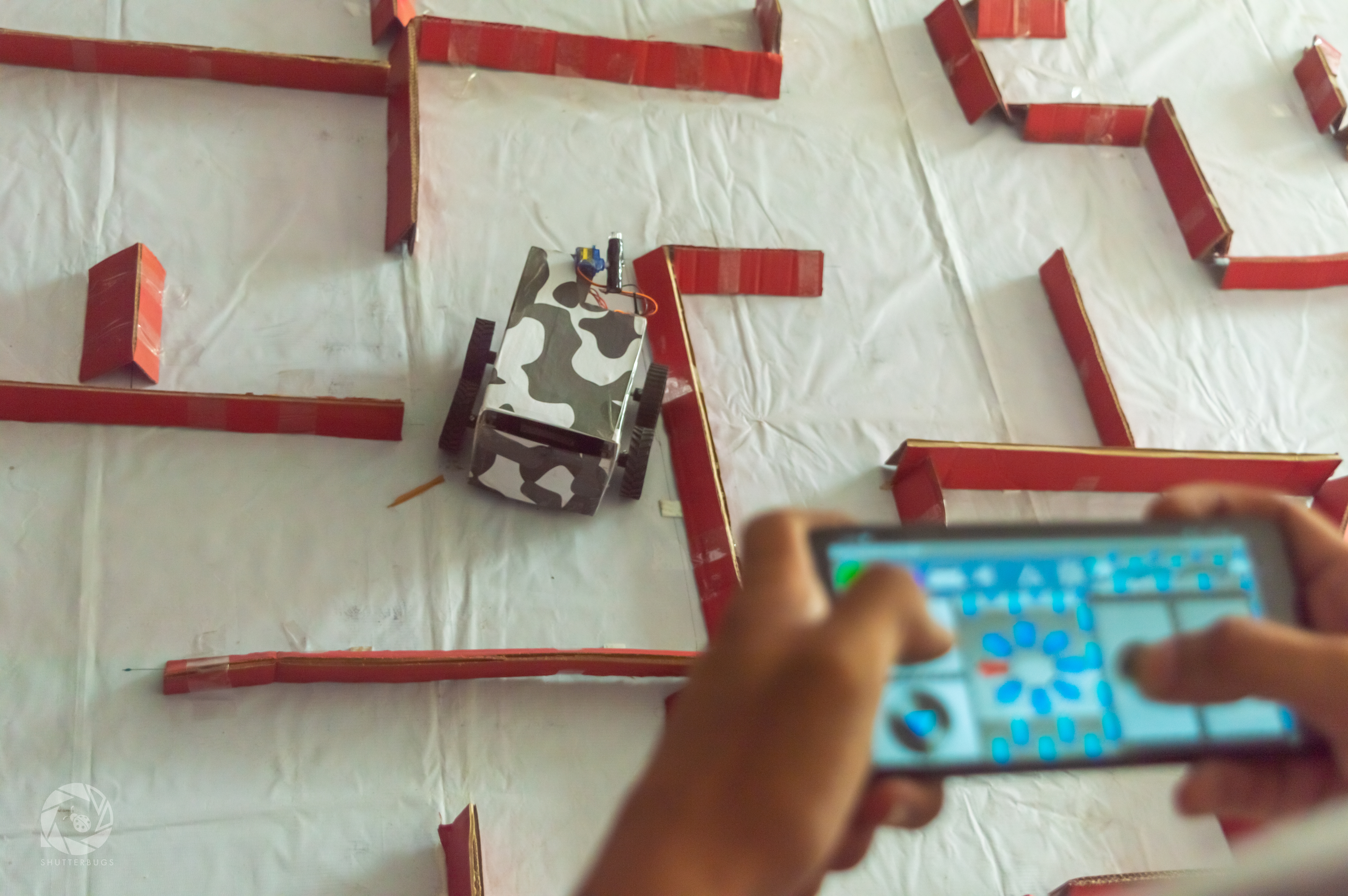 ISTE
The ISTE Student Chapter (MH 60) was established in 2000-2001 and it was inaugurated on Wednesday, 24th January 2001 by the Chief guest Shri Pratap Borde, Principal, MGM's JNCOE, Aurangabad.
Shri Jayant B. Inamdar, Chief Engg., MSRTC, Mumbai was present at the function as Guest of Honour. One of the major subjects of the ISTE is to assist and to contribute to the production and development of top quality professional engineers and technicians needed by the industries and other organisations.
Emfinity
Emfinity, the official math club of K J Somaiya College of Engineering, established in 2015, is living up to the vibrant and exuberant expectations of those interested in mathematics by organizing a variety of activities over the due course of the academic years.
Emfinity has organized events like treasure hunt which familiarizes students to Somaiya Campus, Castle Math which takes place during Abhiyantriki the technical festival of Somaiya, General Aptitude Test to give technical overview of the placement aptitude tests and finally the most exciting Game Of Maths which is a theme based event and has seen participants from all colleges. We also organize special guest lectures and seminars.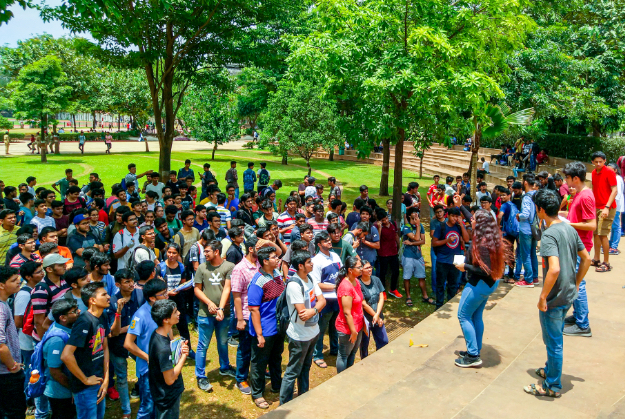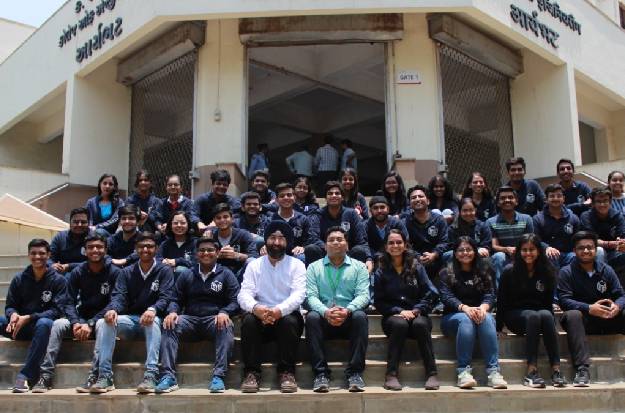 BloomBox
BloomBox is the Entrepreneurship Cell of K J Somaiya College of Engineering.
BloomBox is intended as a platform to motivate and educate students about entrepreneurship and encourage them to flesh out their ideas in business terms and form global enterprises that combine technology, vision and business acumen. It conducts various events promoting entrepreneurship culture amongst the students.
CodeCell
KJSCE Codecell, a Codechef campus chapter was founded in 2014. The main goals of K J Somaiya College of Engineering Codecell are to promote a culture of competitive coding and to improve participation of the college in the prestigious competition ACM ICPC.
It conducts seminars, workshops on various topics as well as coding competitions all-round the year, encouraging the students of the college to constantly raise the bar for themselves. The national level competitions held by KJSCE-Codecell serve as an opportunity for students to showcase their coding talents.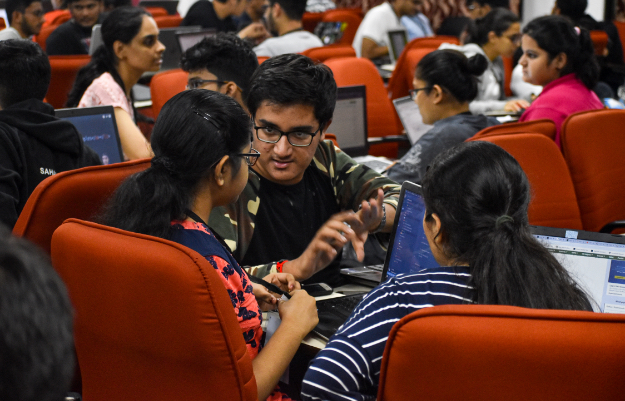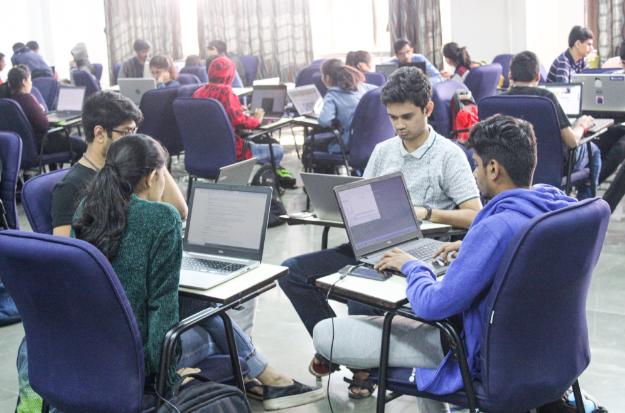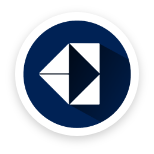 CSI
The Computer Society of India established in the year 1965 is today the largest IT professionals' society in India. Keeping in mind the interest of IT professionals & computer users, CSI works towards making a profession an area of choice among all sections of society.
The basic purpose of CSI is to promote IT as a profession. To fulfill this objective, the CSI regularly organizes conferences, conventions, lectures and gives various awards. This is supported by organizing regular training workshops for IT professionals for skill updation. CSI also works towards a global approach by seeking out alliances with organizations overseas who may be willing to come forward and participate in such activities. CSI also helps governments in formulating IT strategy & planning. This is done by starting CSI chapters in the institutes.
KJSCE's CSI students' chapter was established in 2003. CSI council is formed from the student members every year. They work under the guidance of teachers. There are a number of technical as well as non-technical activities conducted by it, which includes Paper Presentation, Project Competitions, Technical Talks on the latest trends in industry, etc. The students participate and organize events.
EESA
The Electronics Engineers Students' Association, EESA, was firstly established in the year 1988 here at K.J.S.C.E. It is an official club for electronic engineering enthusiasts and a community that promotes activities such as workshops, paper presentations, quizzes, seminars, etc. EESA launches it's annual technical magazine called 'Periscope' which provides an insight to technological advancements,alumni interviews,student projects and many more.
The fact that electronics becomes the core when invention, discovery, development or research become the primary goal in technologies involving hardware as well as software. And this is the fact that drives the motive of EESA and the association often thrives to provide its participants a platform to improve knowledge and skill set of the enthusiasts. At the core of the EESA community, a council is formed through screening, which work under the guidance of teachers and faculties-in-charge. This council takes charge and responsibility to run EESA and conduct activities for its electronics peeps and enthusiasts.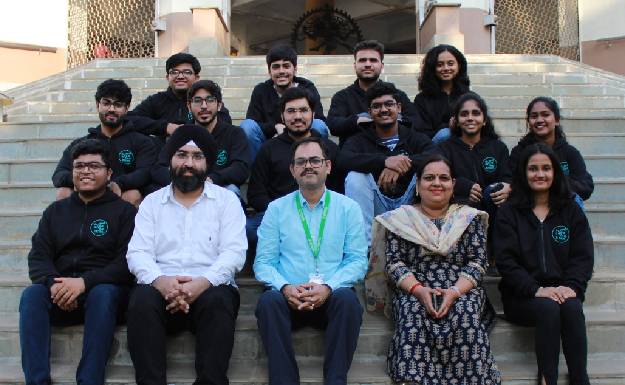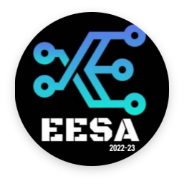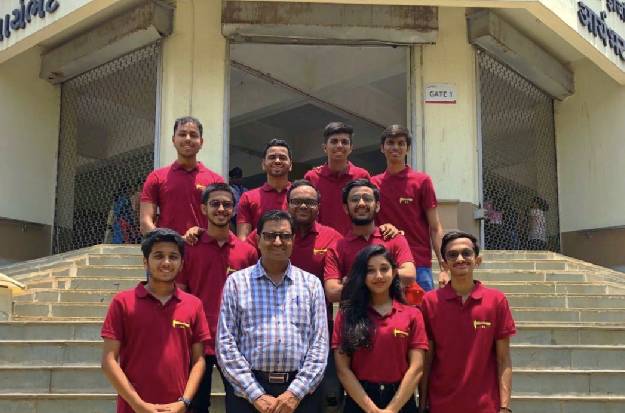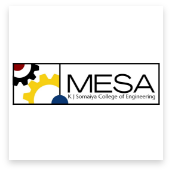 MESA
The Mechanical Engineering Students' Association, a student organization, was founded in the year 2000.
It is an organisation for the students and faculty of the Mechanical Department, with the aim to promote learning beyond the classroom by conducting various technical quizzes, workshops, Industry visits, seminars and various other fests with the aim of integrating fun with learning.
Inspired by new ideas and driven by the urge to innovate, MESA is a platform for all Mechanical Engineers to explore the wide range of opportunities that the mechanical field has to offer.
Somaiya ML Research Association
Somaiya Machine Learning Research Association (SMLRA), founded in 2018, is a community aimed at fostering Machine Learning and Deep Learning Research culture within K J Somaiya College of Engineering, after being inspired by similar communities in top universities like MIT, Stanford, IIT-Bombay, etc
It organizes activities like speaker sessions by industry experts, student-led symposiums, research paper reading sessions, workshops and conferences specializing in Machine Learning and Deep Learning, aimed to enhance the understanding and co-ordination among like-minded and self-inspired students that will be driving the Industry 4.0 revolution.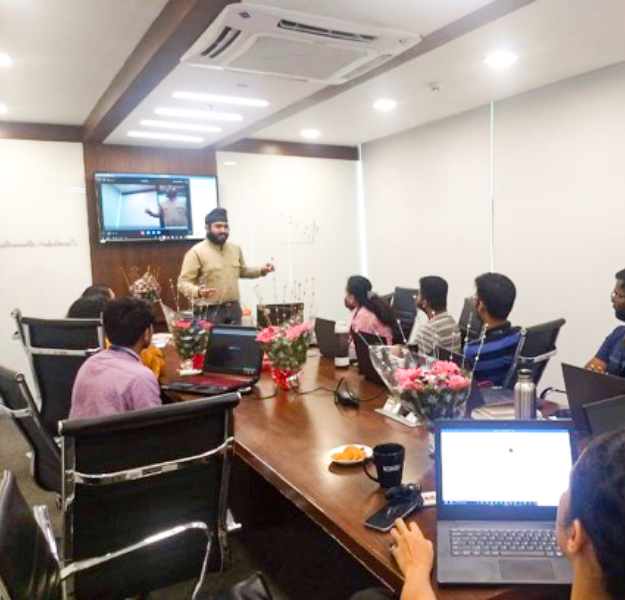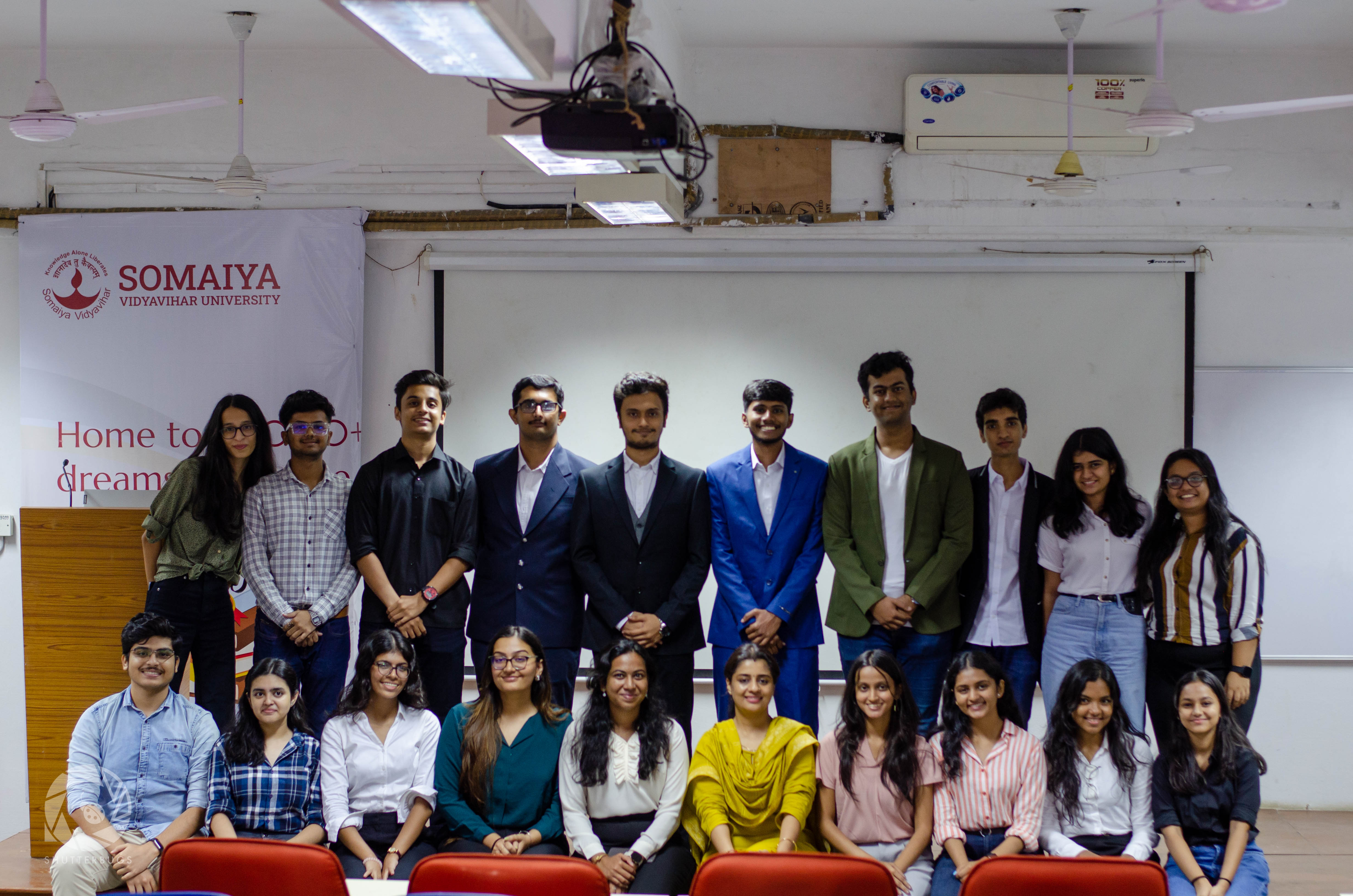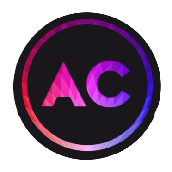 Alumni Cell
"Alumni Cell strives to connect our alumni with the college so that our students can learn from their diverse industry experiences and knowledge, furthermore get personal and professional guidance from them.
The Alumni Cell and Association of Somaiya Engineering College Alumni (ASECA) are like two sides of the same coin. While ASECA maintains the connection of our alumni with the college, Alumni Cell ensures their engagement with the students. Together, they work under the paradigm of maintaining cordial relationships between the alumni and their alma mater, help students interact with their alumni and bridge the gap between them"