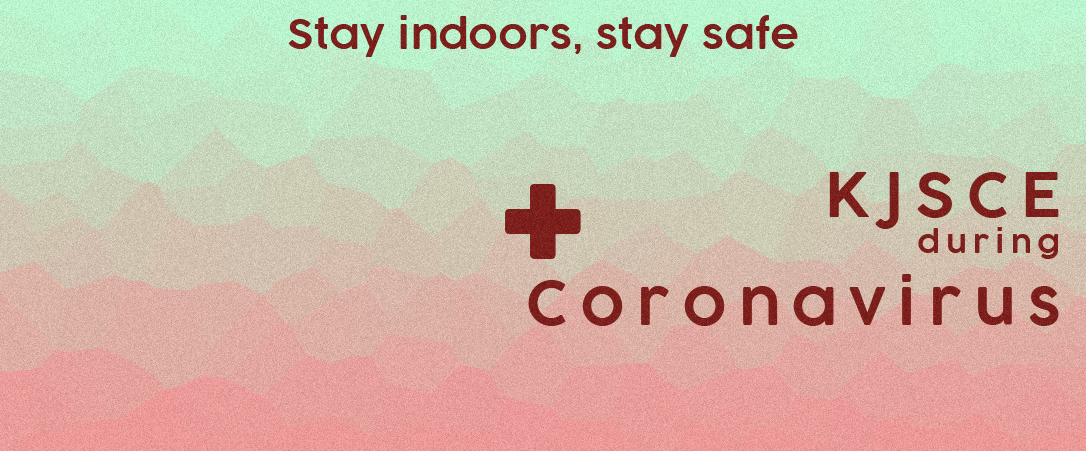 K J Somaiya College of Engineering has always been a front runner while maintaining discipline & safety standards on the Somaiya Vidyavihar campus. In response to the appeal of lockdown by the Hon. Prime Minister Shri Narendra Modi, the college has remained closed and will continue to refrain from any campus activities till further orders in this regards. This will ensure safety of all students and staff.
How do we function during such dire circumstances?
Every student of the college has a unique email id and our College has a well-established online network which connects to every individual student via Google Classroom and LMS. Faculty members are well versed in using various ICT tools during teaching –learning. So, this entire infrastructure has helped create a scenario conducive to online academics. Timely video lectures are being conducted by faculty members. With all students practicing social distancing at their homes, they are submitting their assignments and projects using these online platforms. This ensures that there is no loss of academics and students continue to learn and excel. Safety Contributions All the students who were staying in the campus hostels were asked to vacate their rooms and go back to their native places in order to create necessary social distancing in the campus. Also no student of the college was permitted to enter the campus for any academic or other activities during the lockdown period.
Interesting Activities
­Riidl - our Alumni and govt. Funded startup has launched an activity that lets students share their creative ideas on social platforms to spread ideas on how to use time productively.
­Various workshops by faculties from all over the Somaiya Campus are being conducted online via Video Calls to teach new skills to the students.
­Team Rhapsody - Official Drama Team of KJSCE is using Social Platforms to engage in creative discussions with the students about Award Winning Films and spread ideas on how to stay productive.
­CSI KJSCE hosted Code Wars 4.0 for all students to keep their coding skills sharp.
­The college has communicated willingness to AICTE stating that 45 classrooms of the college may be used as isolation wards, if required.
­College students have actively contributed in the fundraising campaign initiated by the Somaiya Trust for the Somaiya Hospital. https://www.somaiya-ayurvihar.org/en/donation/31